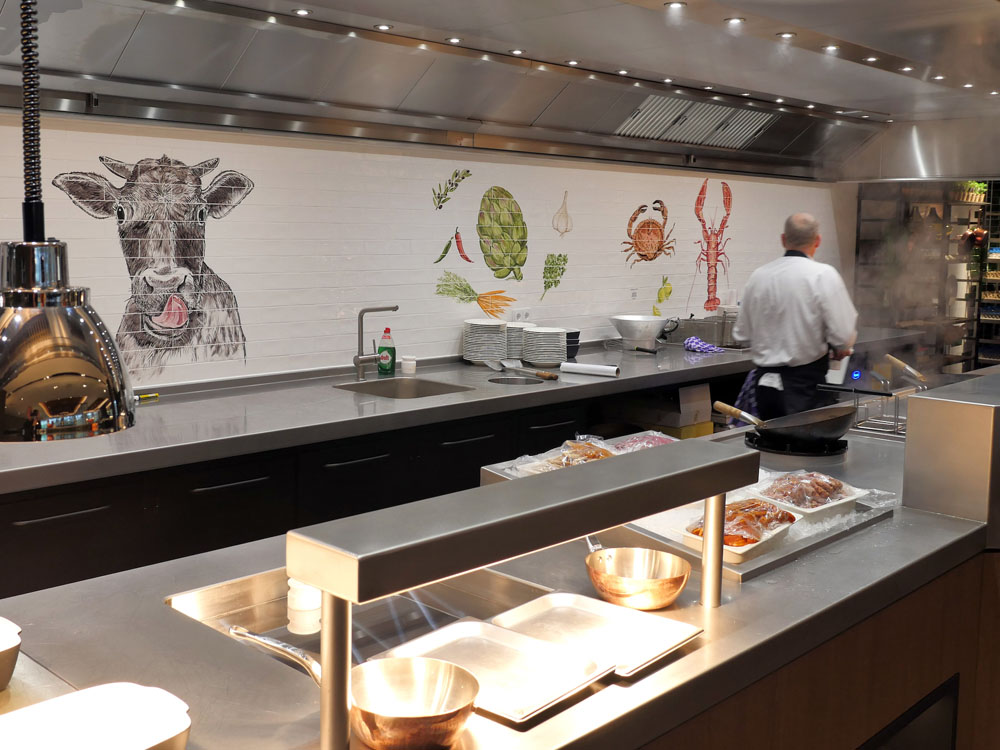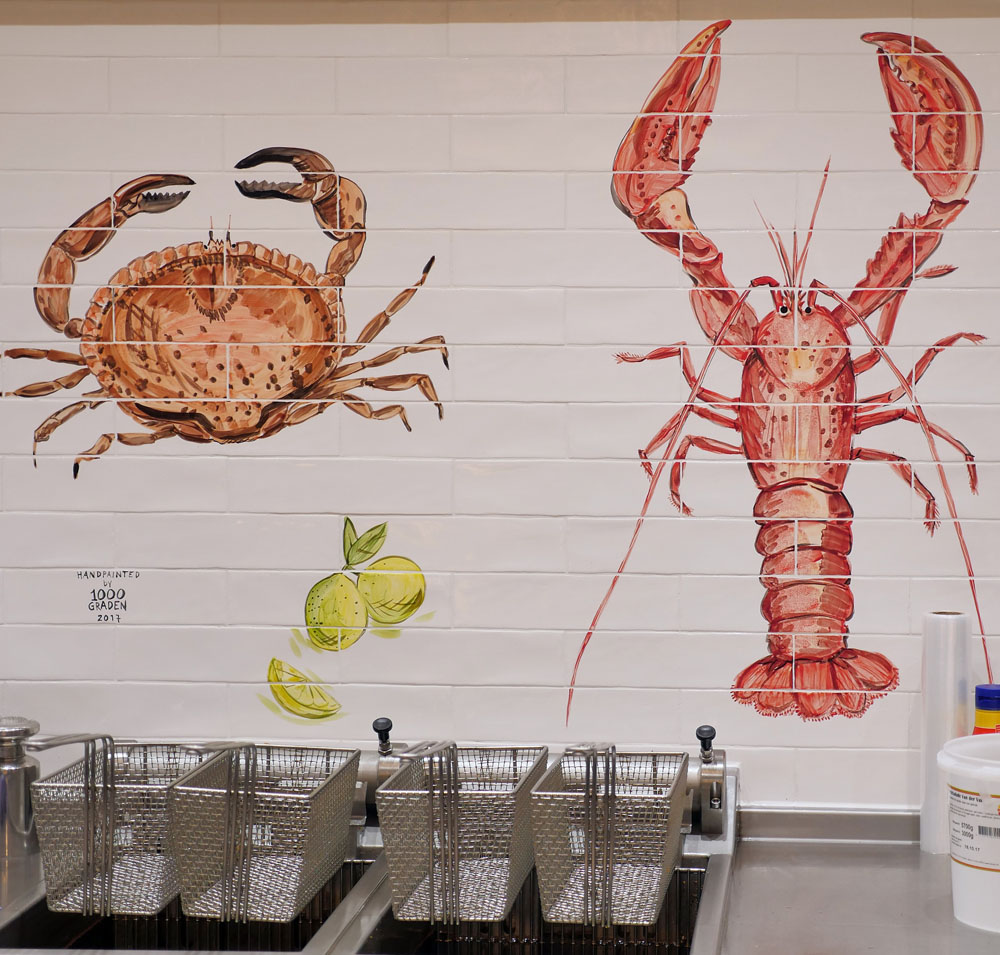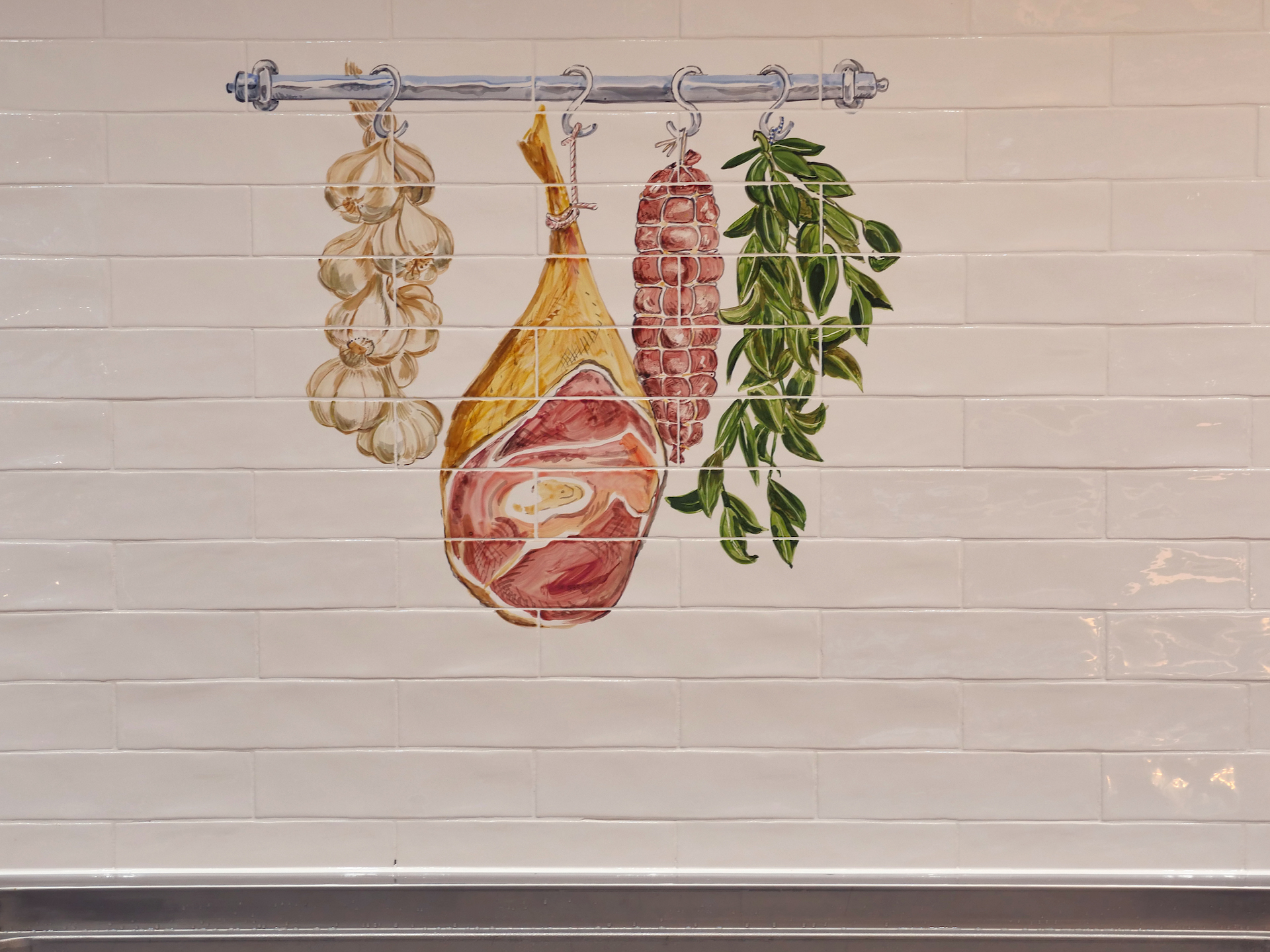 Hotel Heerlen Van der Valk
Contact us
Live Cooking counter of the restaurant.
Total size

100cm x 1300cm

(height X width)

Tile type

Technique

Hand painted with glazes

Colour
Details
+
-
A hand painted tile panel is a unique piece of art. Variations in form and colour are part of the creative process.
Customization
+
-
All tile panels can be adjusted in color and size. Another idea? Feel free to ask.