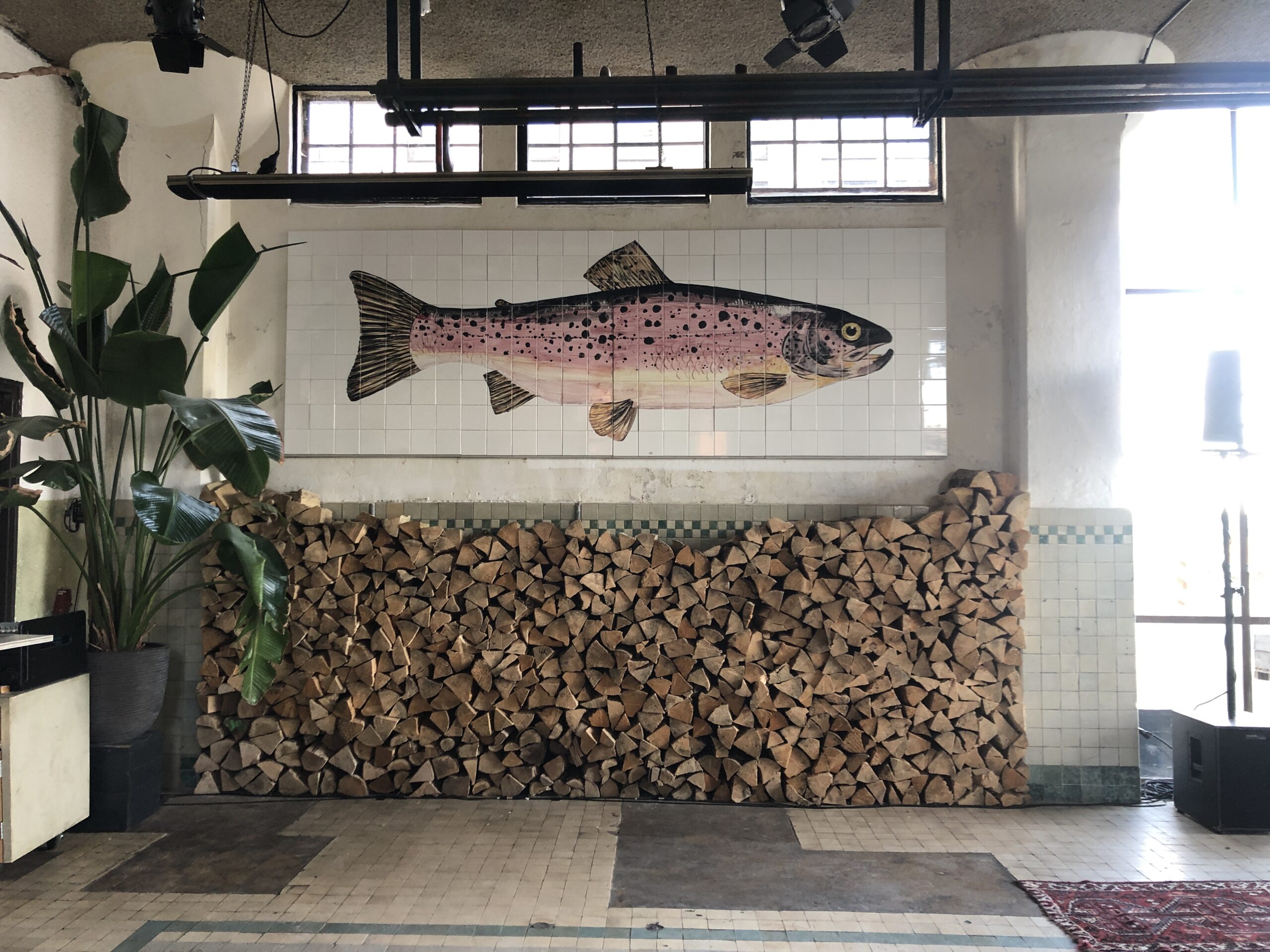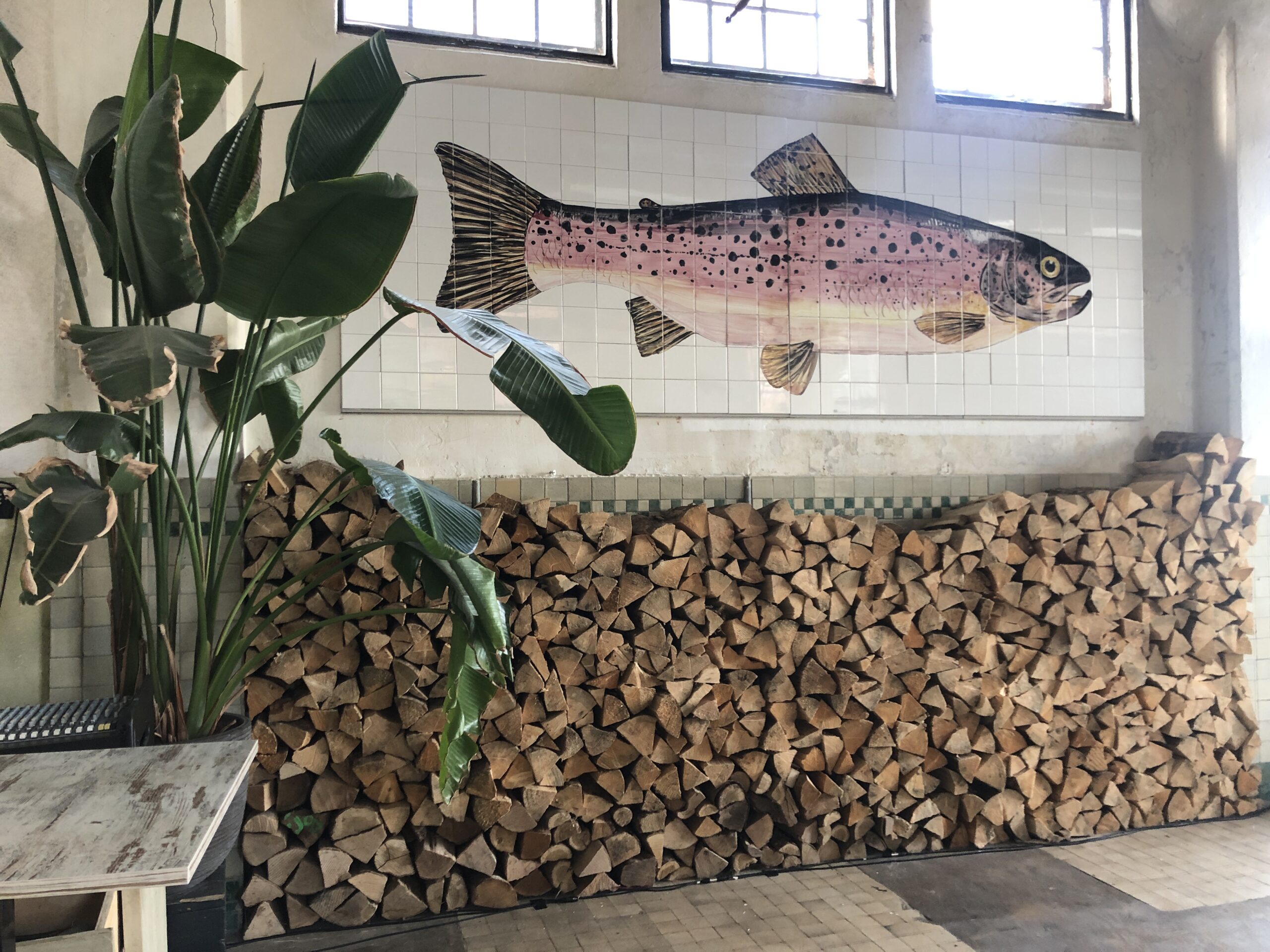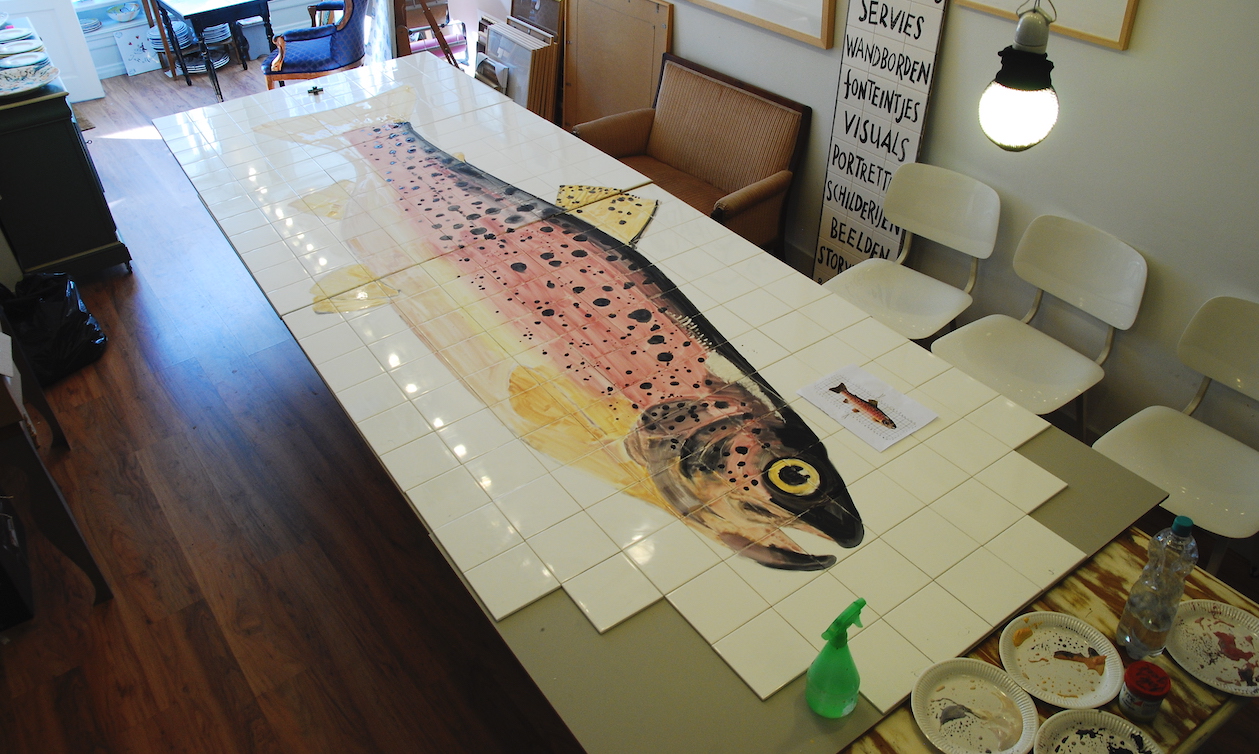 Rainbow trout
€8.500,00
You can view this tile panel in Het Koelhuis in Zutphen. It hangs in an industrial space overlooking the new Noorderhaven neighborhood along the IJssel.
The tableau was painted in 2012 and has suffered some damage during relocation. The original price was 11000, – but has therefore been discounted to 8500.00. In the photo you see tiles that come forward slightly. This has to do with the attachment to plates so that it can also be disassembled.
And one "the making off" picture of our workshop.
Lay-out

9x25

Total size

135cm x 375cm

(height X width)

Tile size

15 cm x 15 cm

Tile type

Technique

Hand painted with glazes

Colour

multi color
Details
+
-
A hand painted tile panel is a unique piece of art. Variations in form and colour are part of the creative process.
Customization
+
-
All tile panels can be adjusted in color and size. Another idea? Feel free to ask.