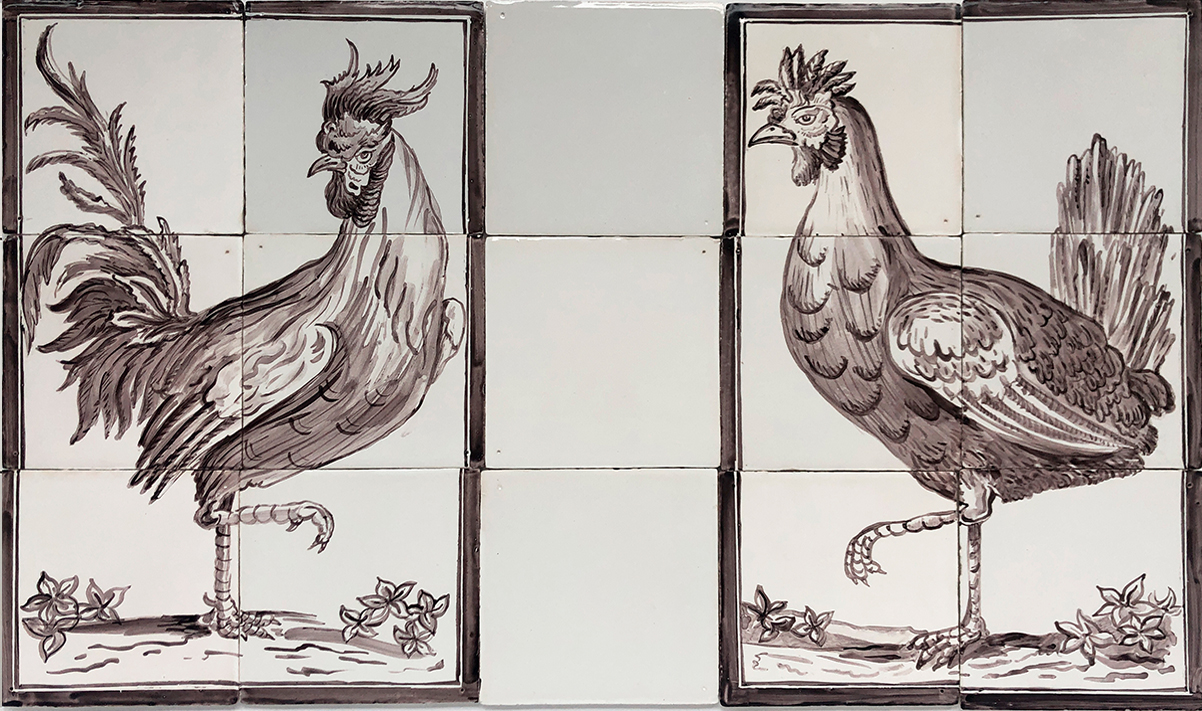 Rooster and chicken
€1.050,00
Sometimes we get inspiration from classic tile panels such as this one from the Rijksmuseum in Amsterdam. Painted with a purple oxide color.
Total size

40cm x 52cm

(height X width)

Tile size

13 cm x 13 cm

Tile type

Technique

Hand painted with glazes

Colour

Paars
Customization
+
-
All tile panels can be adjusted in color and size. Another idea? Feel free to ask.