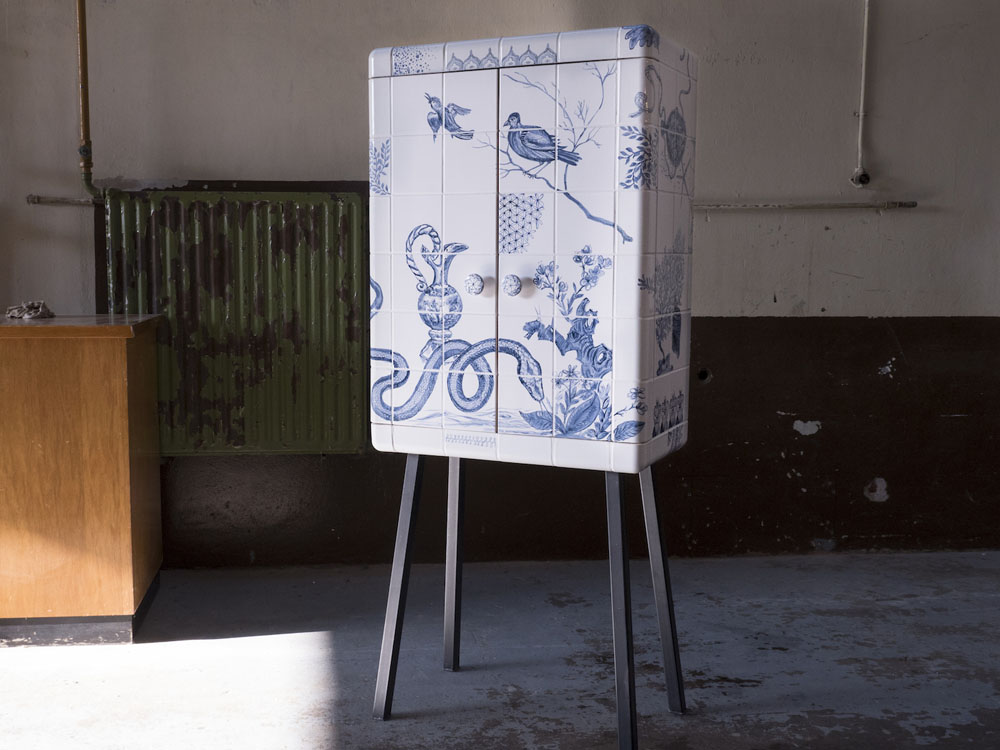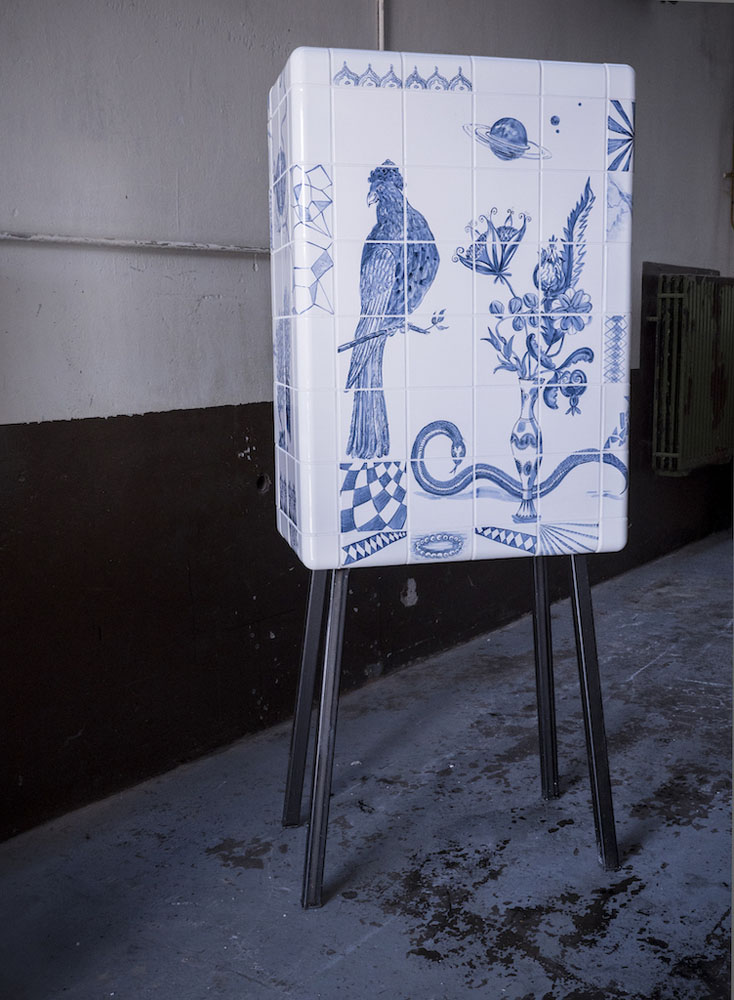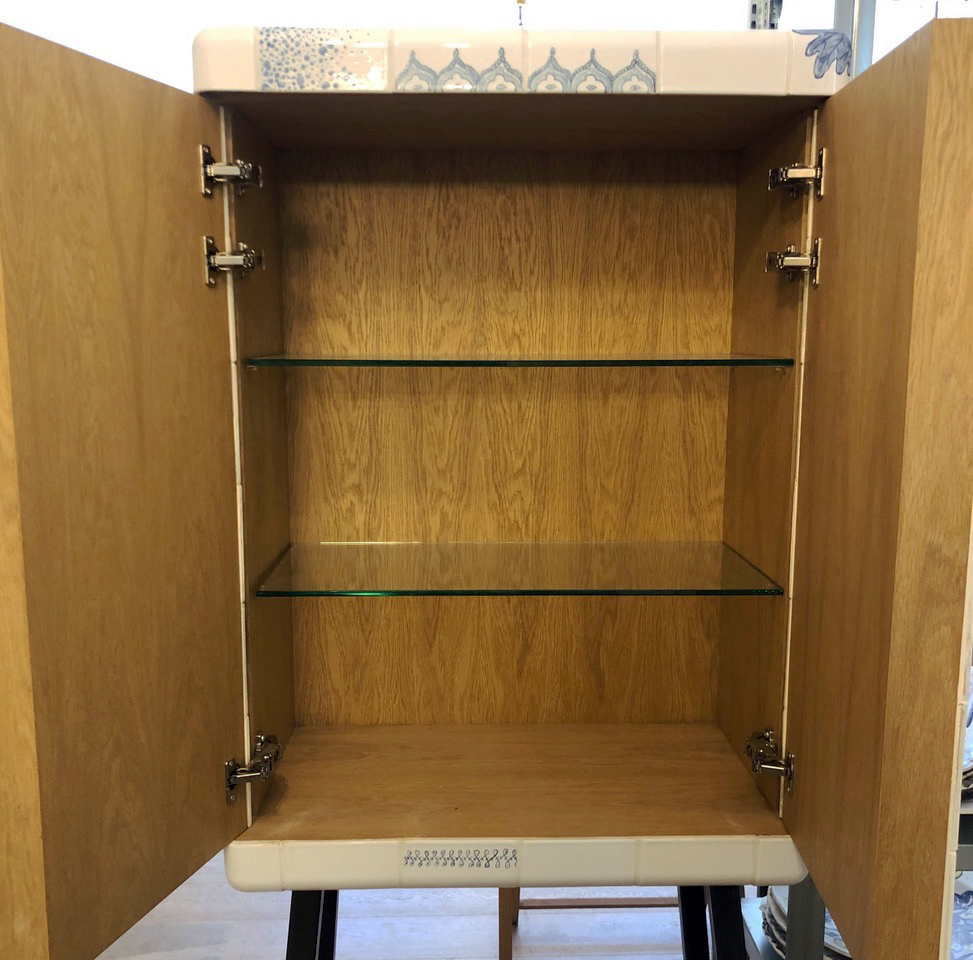 Wunderkabinett SOLD
Contact us
New address from 1-1-2022: Laarstraat 100 7201CH Zutphen Studio open by appointement.
This ceramic cabinet is inspired by the cabinets of the 16th. century that where very popular in the Netherlands. Exotic flowers, birds, snakes and decorative patterns, make the Wunderkabinett an elegant en tantalising object in the interior. It was made with the cooperation of Van Stuk designers. H. 195 x W. 100 x D. 46 cm.
Price: //////
This is a one of a kind prototype. A nice room divider with decorations all around the cabinet.
The interior is made of oak veneer with glass shelves. See picture.
For sale at: Van Duivenboden interieur, Gedempte Oude Gracht 90-94, 2011 GV Haarlem
Total size

190cm x 85cm

(height X width)

Tile type

Technique

Hand painted with glazes

Colour

blue
Details
+
-
A hand painted tile panel is a unique piece of art. Variations in form and colour are part of the creative process.
Customization
+
-
All tile panels can be adjusted in color and size. Another idea? Feel free to ask.
Shipping and returns
+
-
Shipment: 4 - 6 weeks
Delivery: the delivery time has been extended. Since all products are handmade in the workshop, we need this space. There is always a risk of breakage during the baking process, which may still cause a delay. In that case, we will notify you. For returns, see the terms of use.