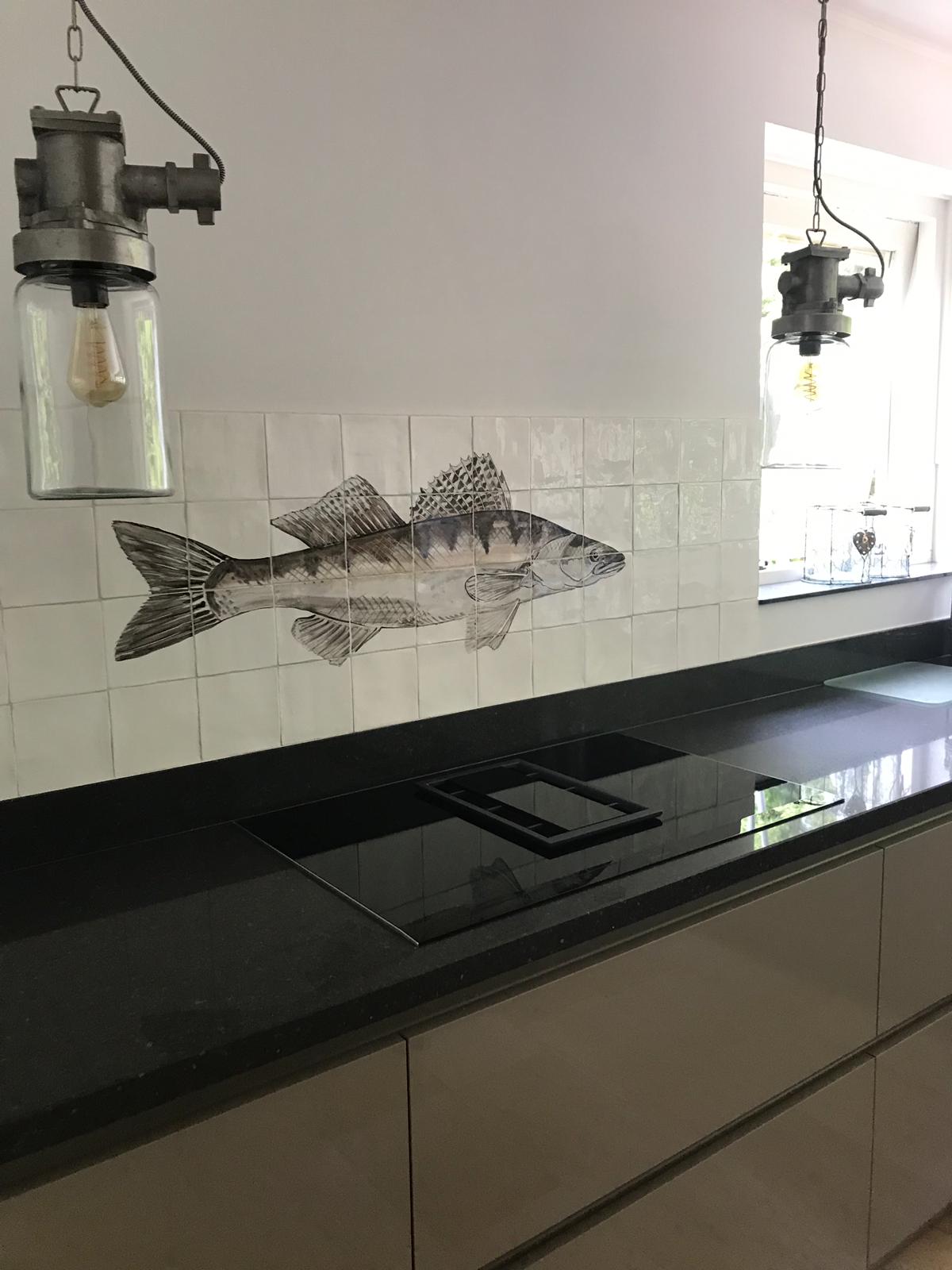 Zander
€1.243,00
New address from 1-1-2022: Laarstraat 100 7201CH Zutphen Studio open by appointement.
Sander lucioperca.
Pictures below are tile panels with a zander.
Lay-out

3x8

Total size

45cm x 120cm

(height X width)

Tile size

15 cm x 15 cm

Tile type

Technique

Hand painted with glazes

Colour

red
Details
+
-
A hand painted tile panel is a unique piece of art. Variations in form and colour are part of the creative process.
Customization
+
-
All tile panels can be adjusted in color and size. Another idea? Feel free to ask.
Shipping and returns
+
-
Shipment: 4 - 6 weeks
Delivery: the delivery time has been extended. Since all products are handmade in the workshop, we need this space. There is always a risk of breakage during the baking process, which may still cause a delay. In that case, we will notify you. For returns, see the terms of use.